Leadership skills begin at home, and the collegiate experience of the Columbia residence halls helps to develop these skills further. The Residence Hall Leadership Organization (RHLO) is the campus-wide group that aims to promote community among our residential population, advocate for the needs of residents, and liaise with university administrators who directly impact the residential experience.
Furthermore, RHLO encompasses a unique consortium of Hall Councils, which individually unite students in a particular residence hall by planning engaging events, fostering a sense of community, and most of all, serving as advocates, representatives, and leaders. Collectively, RHLO encourages among its Hall Councils collaboration on planning and ideas between residence hall communities and engagement of students in events on a campus-wide scale. 
RHLO and Hall Council members manage a budget, plan events, and foster a sense of community in their residence halls and across campus. Past RHLO members have used the experiences they've gained to serve as Resident Advisers, take on leadership roles in clubs and student organizations, and secure internships.
To contact RHLO, email rhlo@columbia.edu.
For more information about the structure and governance of RHLO, please refer to the RHLO Constitution and Bylaws.
To contact Executive Board members of our Hall Councils across campus, click here.
Like us on Facebook and follow us on Instagram!
Meet the Team
Nicholas Wolferman, CC'17
Executive Director

Major: Math-Statistics
Columbia Life: Films Society, Board Games Club, America Reads
Hidden talent: I can touch my tongue to my nose
Personal theme song: "Everything is Awesome" from the Lego Movie
Favorite thing about NYC: Accessibility to everything I could want to do

Christina Park, CC'17
Director of Residential Policy and Advocacy
Major: Political Science
Columbia Life: Undergraduate Recruitment Committee and Gamma Phi Beta 
Hidden talent: Baking
Personal theme song: "Heroes" by Alesso
Favorite thing about NYC: I love that all the different parts of the city, such as Greenwich Village, midtown, Morningside Heights, all have such distinct vibes from each other, so it seems impossible for life in the city to ever become monotonous.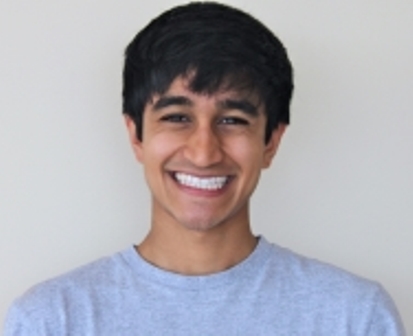 Ravi Sinha, CC'17
Director of Finance

Major: Mathematics/Economics
Columbia Life: Multicultural Business Association, Club Zamana, Columbia Mentoring Initiative, and Beta Theta Pi
Hidden talent: Poker
Personal theme song: "Young Folks" by Peter Bjorn
Favorite thing about NYC: Brunch
Srishti Sinha, CC'18
Director of Communications and Social Media

Zina Sockwell, CC'17
Director of Programming
Major: Undecided (possibly French and Business)
Columbia Life: Member of the URC, RC@C facilitator, McBain Hall Council
Hidden talent: Impressions of her friends
Personal theme song: "Gone" by Kanye West
Favorite thing about NYC:  I love that within a matter of miles, New York hops between cultural enclaves, from Spanish Harlem to Chinatown to Brighton Beach.
Tyler Cowan, SEAS'17
National Communication Coordinator
Joey Kopriva
Advisor 
Major: English Education (undergrad); Higher Education/Student Affairs (grad school)
Columbia Life: Hall Director of John Jay
Hidden talent: I can integrate numerous movie and TV quotes, both common and obscure, into everyday situations.
Personal theme song: "Crazy Beautiful Life" by Ke$ha 
Favorite thing about NYC: Brunch. The Village. Brunch in the Village.