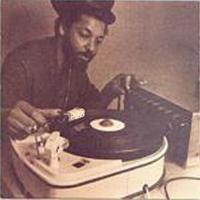 Starting August 7, WKCR will celebrate the birth of early hip hop with one week of special programming, detailed below. Forty years ago - on August 11, 1973 - DJ Kool Herc extended a beat break by playing two copies of the same record and, in the process, originating what is known today as looping. His South Bronx innovation is commemorated as the moment in which Hip Hop, both as a musical style and culture, was born.
WKCR will feature several programs this coming week that celebrate this cultural milestone.
Night Train: Wednesday, August 7th from 1-5am
Celebrate the roots of Hip Hop in the funk and soul tradition with the rhythmic style of James Brown that went on to form the musical foundation of the growing art form.
Late City Edition: Thursday, August 8th from 9-9:30pm
Late City Edition sat down with Dr. Olajide Williams,who heads up the Hip Hop Stroke Program, which employs hip hop and rap to educate elementary-age students about stroke prevention.
Arts & Answers: Thursday, August 8th from 9:30-10pm
Join us for an interview with Joseph Schloss, author of the books "Making Beats" and "Foundation," which explore dance and hip hop culture.
Offbeat: Friday, August 9th from 1-5am
This specialized edition of Offbeat will explore the early history of Hip Hop proper, including discussions of the evolution of rapping and sampling.
Mambo Machine: Friday, August 9th from 11pm-2am
This broadcast of Mambo Machine will be dedicated to the Latin Music of the South Bronx and its influence in the 1970s on Hip Hop culture.
Across 110th Street: Saturday, August 10th from 12-2pm
During this time slot we will feature five DJ's with ties to the original sound of Hip Hop culture. Featuring both live DJ sets and interviews.
Check back for more program listings and interviews.