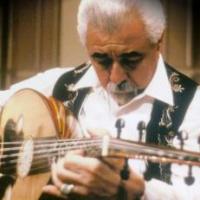 Tune in Thursday midnight to hear an interview with Armenian oud master Richard Hagopian.
For six decades, Richard Hagopian has played a critical role in preserving the folk and classical repertoire of Armenians from the Ottoman Empire-collecting tunes from his grandparents' generation, and passing on this musical heritage to his children, grandchildren, community, and greater public. Born in the Armenian enclave in Fresno, CA, he studied with masters from the old country, quickly learning hundreds folk songs from Anatolia. He's been honored with a Meet the Composer Grant, National Heritage Fellowship, recorded for Smithsonian Folkways and ARC Records, and taught master classes at prestigious universities.
He was also a member of the Kef Time Band, famous for playing the "kef" style dance music popular among the Armenian-American community.
Blurb taken from here. Tune in Thursday midnight for more!
Hosted by Ahmet Ali Arslan.