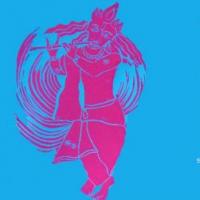 On Friday, June 20, over 40 world-class musicians will perform Indian classical music live on New York City radio station WKCR (89.9 FM-NY, HD1, and streaming on www.wkcr.org). Join us, beginning at midnight at the end of Thursday June 19 and ending at midnight at the end of Friday June 20th, for 24 sets of Indian Classical music over the course of 24 hours.
The raga is not a tune, melody, scale, mode, or any concept for which an English word exists. Instead, a raag functions both as description and prescription; it describes a general melodic practice, while it prescribes rules on how to build a certain melody. Compositions in Indian classical music are built on the rules of a raag.
When the tradition of the Ragas Live Festival first begun in 2012, a community of over 30 Indian Classical musicians came together to perform a historic first in radio broadcasting: a live 24-hour raga marathon. Today, the festival is an integral part of the New York Indian music community. This year's festival will feature established legends in the Indian Classical world, such as Aashish Khan and Krishna Bhatt, alongside rising young stars such as Jay Ghandi and Samarth Nagarkar.
Schedule of Performers:
12am-1am

Indrajit Roy-Chowdhury (sitar), Naren Budhkar (tabla)

1am-2am

Anupam Shobhakar (sarod), Dan Weiss (tabla)

2am-3am

Max ZT (dulcimer), Karsh Kale (tabla)

3am-4am

Oded Tzur (saxophone), Shivalik Ghoshal (tabla)

4am-5am

Jim Palmer (sarod), Shivalik Ghoshal (tabla)

5am-6am

Meghashyam Keshav (tabla), Andrew Shantz (harmonium)

6am-7am

Eric Fraser (bansuri), Meghashyam Keshav (tabla)

7am-8am

Suryaksha Deshpande (tabla solo), Andrew Shantz (harmonium)

8am-9am

Neel Murgai (sitar), Roshni Thomson (tabla)

9am-10am

Alif Laila (sitar), Ehren Hanson (tabla)

10am-11am

Camila Celin (sarod), Meghashyam Keshav (tabla)

11am-12pm

Jay Gandhi (flute), Suryaksha Deshpande (tabla)

12pm-1pm

Navatman Music Collective and Roopa Mahadevan: Janani Kannan, Preetha Raghu, Divya Jayashankar, Kalpana Gopalakrishnan, and Kamini Dandapani (all vocals), Aparajit Sriram (mridangam), Rangashree Varadarajan (violin)

1pm-2pm

Swagata Chakraborty (vocal), Shivalik Ghoshal (tabla), Andrew Shantz (harmonium)

2pm-3pm

Sanjoy Banerjee (vocal), Dibyarka Chatterjee (tabla),

Andrew Shantz (harmonium), Harry Einhorn (vocal accompiament)

3pm-4pm

Shobana Raghavan (vocal),

Rangashree Varadarajan (violin),

Aparaajit Sriram (mridangam)

4pm-5pm

Daisy Paradis (sitar), Samit Banik (tabla)

5pm-6pm

Anirban Dasgupta (sarod), Nitin Mitta (tabla)

6pm-7pm

Roopa Mahadevan (vocal),

Arun Ramamurthy (violin),

Rajna Swaminathan (mridangam)

7pm-8pm

Africa Meets India: Kevin Nathaniel (mbira),

Eric Fraser (bansuri),

Naren Budhkar (tabla) ,

Salieu Suso (kora),

Giancarlo Luiggi (hosho)

8pm-9pm

Krishna Bhatt (sitar), Nitin Mitta (tabla)

9pm-10pm Aashish Khan (sarod), Dan Weiss (tabla),

Anupam Shobhakar (sarod)

10pm-11pm

Rajas : Rajna Swaminathan (mridangam), Amir ElSaffar, (trumpet) Miles Okazaki ( guitar) and Arun Ramamurthy (violin)

11pm-12am

Samarth Nagarkar (vocal) Amod Dandawate (tabla) Arun Ramamurthy (violin)
Producers/Artistic Directors: