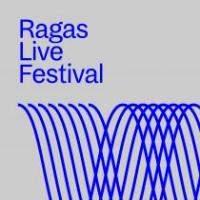 Saturday, July 23, 2016 - 12:00pm

to

Sunday, July 24, 2016 - 12:00pm
Starting at 12:00 PM on Saturday, July 23, and lasting until 12:00 PM on Sunday, July 24, WKCR will preempt all regular programming to present a live broadcast of this year's Ragas Live Festival, which will take place at Pioneer Works in Brooklyn, New York. For the first time, fans of the festival, which is now in it's fifth year, will be able to attend in person as well as listening in on the radio or online. Visit www.pioneerworks.org for more information.
Ragas are musical modes in Indian Classical Music that correspond with specific times of the day or the night. The raga music in the festival will correspond to the time of its performance, and the festival experience will be further enhanced for on-site listeners by the venue's towering banks of windows. "As the the light shifts, the music will correspond to those changes - it will be an immersive, holistic experience," says Lauren Crump of Brooklyn Raga Massive.
The Ragas Live Festival, which has been called "Radio's Most Ambitious Festival," began in 2012 when a community of over fifty world-class musicians came together to perform Indian Classical Music live on WKCR 89.9FM for a period of twenty-four hours. The festival has become a widely anticipated event that unites, electrifies and expands the audience of raga. As the only event of its kind anywhere in the world, Ragas Live benefits from the active participation and promotion all the major Indian classical organizations in the New York City area. Broadcasts will reach local audiences through WKCR 89.9 FM-NY and international audiences through online streams from www.wkcr.org and www.nycradiolive.org. Highlights have been re-broadcast in Switzerland by Radio LoRa Zurich 97.5FM and in Wolverhampton, England by WCR-FM.
Live broadcasts play a major role in WKCR's long history of sharing unique and exceptional musical events. From 1977 until 1990, the station broadcast live contemporary jazz performances from The West End. In 1987, John Cage used WKCR's studio as a live performance instrument, manipulating the sounds from opera records handed to him by student DJ's. WKCR was also one of the first stations to play a new style of music emerging from the Bronx, which would later become known as "Salsa."
In 2012, In All Languages Department Head Ahmet Ali Arslan dreamed up the concept of a twenty-four-hour live raga broadcast. He turned to alumnus and programmer David Ellenbogen, who frequently invited raga musicians to perform on WKCR's Sunday evening Raag Aur Taal show. Ellenbogen coordinated seven organizations and fifty musicians to come in and perform that year, receiving massive feedback at home and from India. In the years that followed, David Ellenbogen continued to lead the festival, broadening its reach and impact. This year, 2016, is poised to be its largest yet.
In the past year, The New Yorker, The New York Times, and The Wall Street Journal have all made note of a "raga renaissance" blossoming in New York City. With its global broadcast, live element, impressive duration, and incredible musical talent, Ragas Live Festival 2016 will be the most ambitious event attempted yet in this young movement.
The Ragas Live Festival is produced by the podcast NYC Radio Live, Brooklyn Raga Massive, and Pioneer Works in collaboration with WKCR-FM and eight leading organizations: Afro Roots NYC, Anindo Chatterjee School of Tabla, Chhandayan Center for Indian Music, HarmoNYom, Krishna Bhatt's Gurukul, Navatman, and Taalim School of Indian Music.
A premier performance space and center for cultural research and experimentation, Pioneer Works was founded in 2012 by artist Dustin Yellin. Its location is a twenty-five thousand-square-foot manufacturing warehouse in Red Hook, Brooklyn.
In the words of Pandit Samir Chatterjee, a virtuoso tabla player from India and director of the Chhandayan organization, and a community partner with Ragas Live Festival for five years: "May the living entities of Ragas be realized through Ragas Live!"
Direct press inquiries to:
Executive producer:
David Ellenbogen davidellenbogen@gmail.com
Publicity Director, WKCR-FM:
Sarah Thompson sarah.wkcr@gmail.com
Event location:
Pioneer Works
159 Pioneer St, Brooklyn, NY 11231
pioneerworks.org
Organizers:
Pioneer Works
Afro Roots NYC
Anindo Chatterjee School of Tabla (ACST) - www.schooloftabla.viewcy.com
Brooklyn Raga Massive - www.brooklynragamassive.com
Carnatic Sundays - www.arunramamurthy.com/carnatic-sundays
Chhandayan Center for Indian Music - www.tabla.org
HarmoNYom - www.HarmoNYom.org
Krishna Bhatt's Gurukul
Navatman - www.navatman.org
NYC Radio Live - www.nycradiolive.org
Taalim School of Indian Music - www.taalim.com
WKCR 89.9 FM NY - www.wkcr.org