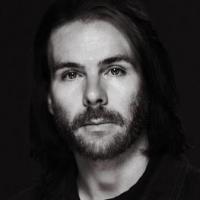 Thursday, March 16, 2017 -

10:00pm

to

11:00pm
Tune into Live Constructions this Sunday at 10 PM for an exclusive interview with composer and multi-instrumentalist Toby Driver, in anticipation of his new album "Madonnawhore", out on April 21st on The Flenser. Listen to hear Driver break down the production of his upcoming release and talk about composing solo ballads, touring Europe, and more. Toby Driver will also talk about his upcoming Roulette concert next Tuesday, on March 21st, which will feature performances of pieces from "Madonnawhore", as well as an entirely new suite of ballads which will be performed with avant-punk violin duo String Noise. The program will also feature two new tracks from Driver's new album "Madonnawhore".

Toby Driver will perform "two sets of dark, austere avant-folk" at Roulette on Tuesday, March 21. He will joined by Keith Abrams on percussion and Kelly Moran on keyboard, as well as the violin duo String Noise (Conrad Harris and Pauline Kim Haris) for a second set.

Toby Driver is a multi-instrumentalist composer based in New York City, best known for his work for the avant-garde metal band Kayo Dot and his diverse and dark compositional approach. Most of Driver's musical output is centred around his ever-changing musical project Kayo Dot, whose debut album "Choirs of the Eye" was released on John Zorn's Tzadik Records label. Driver has also been prolific outside of his work with Kayo Dot, working with acts like Trey Spruance's Secret Chiefs 3 and composing soundtracks Ichneumonidae to his old experimental metal band, maudlin of the Well. His other projects include Tartar Lamb, Vaura, Bloodmist and The Tanks. He has collaborated with Jeremiah Cymerman, Ches Smith, Trevor Dunn, Brandon Seabrook, Greg Massi, Chuck Stern and more.

String Noise is a classical, avant-punk violin duo comprised of violinists Conrad Harris and Pauline Kim. Since the do's inception in 2011 at Ostrava New Music Days, String Noise has expanded the two violin repertoire in over 50 new works to include larger collaborations with electronics, projections and dance. String Noise was highlighted in Performa 2011 with artist Will Cotton and was the featured ensemble for the launch of composers collective Index 0. Premieres include works by Christian Wolff, John King, Phill Niblock, John Zorn, and more. As curators, Conrad and Pauline presented Drawing Sound: Part II, a three-night mini-festival featuring artists Alvin Lucier, Greg Saunier and Jad Fair, at the Drawing Center in Manhattan.