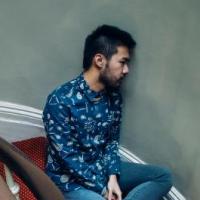 Tuesday, October 27, 2015 - 11:00am
Tune in for an interview with pianist and composer, Conrad Tao about his recently released solo album, Pictures.
Unison Media launches The Crypt Sessions with Conrad Tao and Lawrence Brownlee, a new concert series featuring intimate performances in the crypt underneath The Church of the Intercession in Harlem, New York. Set in their extraordinary underground crypt, the series will feature some of classical music and opera's most exciting stars, in intimate performances tailored to the space. The concerts are the newest initiative in Unison's mission to explore new and exciting ways to present and promote classical music.
The initial performances will feature pianist/composer Conrad Tao (November 4) and tenor Lawrence Brownlee (December 9), with more concerts to follow in 2016. Tickets are $25, with all proceeds going to the church.
More details at www.DeathOfClassical.com