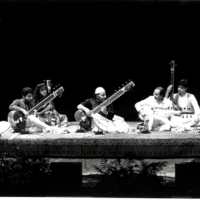 Sunday, October 26, 2014 - 11:00pm

to

Monday, October 27, 2014 - 2:00am
Tune to our weekly IAL show tonight at 11pm as we will be looking at three great masters of the Imdadkhani Gharana in Hindustani Classical Music. (Ustad Vilayat Khan, Ustaad Shahid Parvz and Ustad Shujaat Khan). Through these pieces we will try to capture the explain the characteristics of the gharana and what makes this tradition of Hindustani music special and unique and briefly discuss the elements of the structural organization of the raga that this gharana employs.