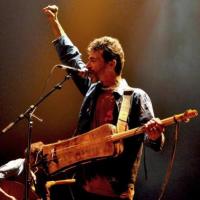 Sunday, July 26, 2015 - 11:00pm

to

Monday, July 27, 2015 - 2:00am
Gnawa Diffusion and Innove Gnawa on In All Languages -- Sunday July 26th from 11:00 PM to 2:00 AM: This special show will feature live performances and and interviews with two great bands in the tradition of Gnawa music - trance music from Morocco. First, we will broadcast a live set from WKCR's studio with Innove Gnawa. Then, we will broadcast the live performance of Algeria's Gnawa Diffusion recorded last week at Lincoln Center. Host David Ellenbogen also sat down with their charismatic leader, Amazigh Keteb, for a revealing interview.