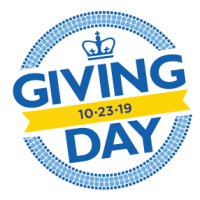 Wednesday, October 23, 2019 (All day)
It's Giving Day! We thank you for your support of WKCR operations -- your contributions keep us on the air.
To make a donation, please click here.
WKCR uses three broadcast studios which were installed 20 years ago upon the opening of Alfred Lerner Hall. The expected lifespan of the then-newly installed equipment was 10-15 years. Today, five years later than expected, one studio console has ceased functioning, and replacement parts for these 20 year-old devices are no longer available. WKCR must replace these consoles with new models which we also expect to use for 10-15 years. The remaining two consoles could expire at any time, leaving WKCR unable to operate.
Please consider making your contribution to keep the Original FM alive and well! Your support allows us to continue bringing you diverse, unique content at all hours of the day. Thank you!