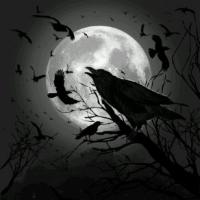 Monday, October 26, 2015 - 9:30pm

to

Sunday, November 1, 2015 - 10:00pm
In light of Halloween this Saturday, Arts will be programming scary stories all throughout the week on WKCR. Tune in (if you dare) Monday (10/26), Tuesday (10/27), and Thursday (10/29) at 9:30 p.m. and Sunday (11/01) at 9:00 p.m. to hear ghost and horror stories from H.G. Wells, H.P. Lovecraft, Edgar Allan Poe and other notoriously scary authors. Disclaimer: The views expressed in this programming do not reflect the views of WKCR, its Board of Directors, or the Trustees of Columbia University.