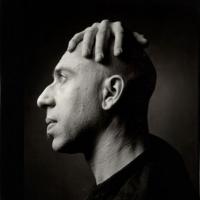 Wednesday, January 27, 2016 -

3:00pm

to

6:00pm
Tune in to Afternoon New Music at 3 pm on Wednesday, Jan. 27 for an exclusive in-studio interview and live set with Elliott Sharp, Jenny Lin, and John Richards (of JACK Quartet), all about Elliott Sharp's new release The Boreal. The two-hour program will feature interviews with Jenny Lin, John Richards and Elliott Sharp, followed by a WKCR-exclusive solo guitar performance by Elliott Sharp of his piece The Hidden Variable. The entirety of The Boreal will also be played throughout the program.

Elliott Sharp is an American multi-instrumentalist, composer, and performer. A central figure in the avant-garde and experimental music scene in New York City for over 30 years, Elliott Sharp has released over eighty-five recordings ranging from orchestral music to blues, jazz, noise, no wave rock, and techno music. He leads the projects Carbon and Orchestra Carbon, Tectonics, and Terraplane and has pioneered ways of applying fractal geometry, chaos theory, and genetic metaphors to musical composition and interaction. His latest release, The Boreal, now available from Starkland, presents the premiere recordings of four works for solo piano, string quartet, chamber ensemble, and full orchestra.

Pianist Jenny Lin has been acclaimed for her "remarkable technical command" and "a gift for melodic flow" by The New York Times, praised for her "spectacular technique" by The Washington Post, and hailed as "an exceptionally sensitive pianist" by Gramophone Magazine. Lin has performed at Carnegie Hall, Avery Fisher Hall, Kennedy Center, Miller Theatre, MoMA, Whitney Museum, San Francisco Performances, Le Poisson Rouge, National Gallery of Art, Corcoran Gallery, and throughout Europe and the Far East.

Deemed "superheroes of the new music world" (Boston Globe), the JACK Quartet is "the go-to quartet for contemporary music, tying impeccable musicianship to intellectual ferocity and a take-no-prisoners sense of commitment." Comprising violinists Christopher Otto and Ari Streisfeld, violist John Pickford Richards, and cellist Kevin McFarland, JACK is focused on new work, leading them to collaborate with composers John Luther Adams, Chaya Czernowin, Simon Steen-Andersen, Caroline Shaw, Helmut Lachenmann, Steve Reich, Matthias Pintscher, and John Zorn. Upcoming and recent premieres include works by Derek Bermel, Cenk Ergün, Roger Reynolds, Toby Twining, and Georg Friedrich Haas.