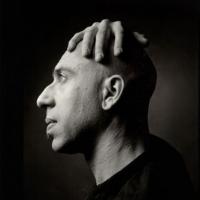 Monday, September 12, 2016 -

3:00pm

to

6:00pm
Tune in to Afternoon New Music at 3 pm on Monday, September 12 for an exclusive in-studio interview with composer/multi-instrumentalist Elliott Sharp. The 80-minute program will discuss Sharp's new release Tranzience, available now on New World Records, as well as Vivarium, his upcoming concert at Roulette this Thursday, September 15th at 8 pm.
Composer and multi-instrumentalist Elliott Sharp is the leader of such projects as SysOrk, Orchestra Carbon and Tectonics, and Terraplane. Recipient of the Berlin Prize for 2015 and a Guggenheim Fellowship winner for 2014, Sharp has composed for Ensemble Modern, RadioSinfonie Frankfurt, and Arditti Quartet.
Elliott Sharp's Vivarium is a program of new and recent works partially drawn from his just-released album, Tranzience, on New World Records. With the talents of top contemporary players and ensembles JACK Quartet and New Thread Quartet, Vivarium brings Sharp's works into exciting and unexpected realms. The program features "Tranzience" performed by JACK Quartet, "Approaching The Arches of Corti" performed by New Thread saxophone quartet; "Homage Leroy Jenkins" performed by Jenny Lin, Rachel Golub, and Joshua Rubin; and "The Hidden Variable" for electro-acoustic guitar performed by Elliott Sharp. The evening will conclude with the the world premiere of "Vivarium," a graphic score by Sharp that will be performed by all of the musicians taking part in the other pieces.