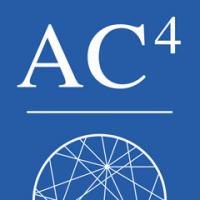 Monday, August 10, 2015 - 9:00pm

to

Tuesday, August 11, 2015 - 9:30pm
Tune in Monday, August 10th, and Tuesday, August 11th, to hear the latest from Conversations on the Leading Edge, a collaboration between the Earth Institute's Advanced Consortium on Cooperation, Conflict, and Complexity and WKCR's Late City Edition. In this conversation, Meredith Smith talks with Deborah Spindelman, the practice manager for Columbia's School of Internation and Public Affairs's Masters of Public Administration in Development Practice (MDP) program, and Kevin Johnson, an alumni of the MDP prgram who is currently working in Sierra Leone as the Vice President of Professional Services at an organization called I.B.I.S. Because the entire interview is about 40 minutes long, the beginning of the interview will be played on Monday's Late City Edition and the end of the interview will be played on Tuesday's Late City Edition. There will be some overlap in the content played on the two shows. Smith and Spindleman talk with Johnson about his current work and the practical implications of the knowledge he gained at SIPA.