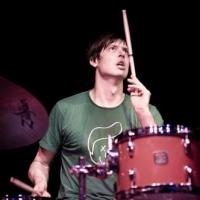 Monday, September 26, 2016 -

4:00pm

to

5:00pm
Tune in to Afternoon New Music this Monday, September 26h, at 4:00 PM for an exclusive interview and live set with drummer and composer Ches Smith in anticipation of his The Stone residency taking place September 27 to October 2. The hour-long program will feature Smith playing a solo set in-studio at WKCR on vibraphones and electronics, as well as an interview where he will discuss the details of his The Stone residency.
Born in San Diego, CA and raised in Sacramento, Ches Smith came up in a scene of punks and metal musicians who were listening to and experimenting with jazz and free improvisation. He is co-founder of the groups Theory of Ruin and Good for Cows, and has performed with Xiu Xiu, Secret Chiefs 3, Marc Ribot's Ceramic Dog, Ben Goldberg, Mary Halvorson, Wadada Leo Smith, Fred Frith, and Trevor Dunn, and many others. He also is bandleader in his group Ches Smith and These Arches, as well as his solo percussion project Congs for Brums.