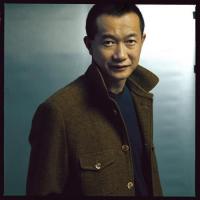 Sunday, October 19, 2014 - 11:00pm

to

Monday, October 20, 2014 - 2:00am
Tune in this Sunday from 11pm to 2 am to listen to the works of the composer behind the soundtracks of Crouching Tiger, Hidden Dragon, The Banquet, and Hero. Born in Hunan, China, Tandun learned to play the Erhu from his grandmother when he was young and his fiddling got him a place in the prestigious Peking Central Conservatory. At the age of nineteen he encountered Western Classical music for the first time and his music outlook was changed forever. He received his PhD from the Columbia University Department of Music. Tan's music is a convergence of West and East and represents the new age of internationalism. Want to learn more about the magic in Tan's music? Tune in to our IAL program this Sunday at 11pm!