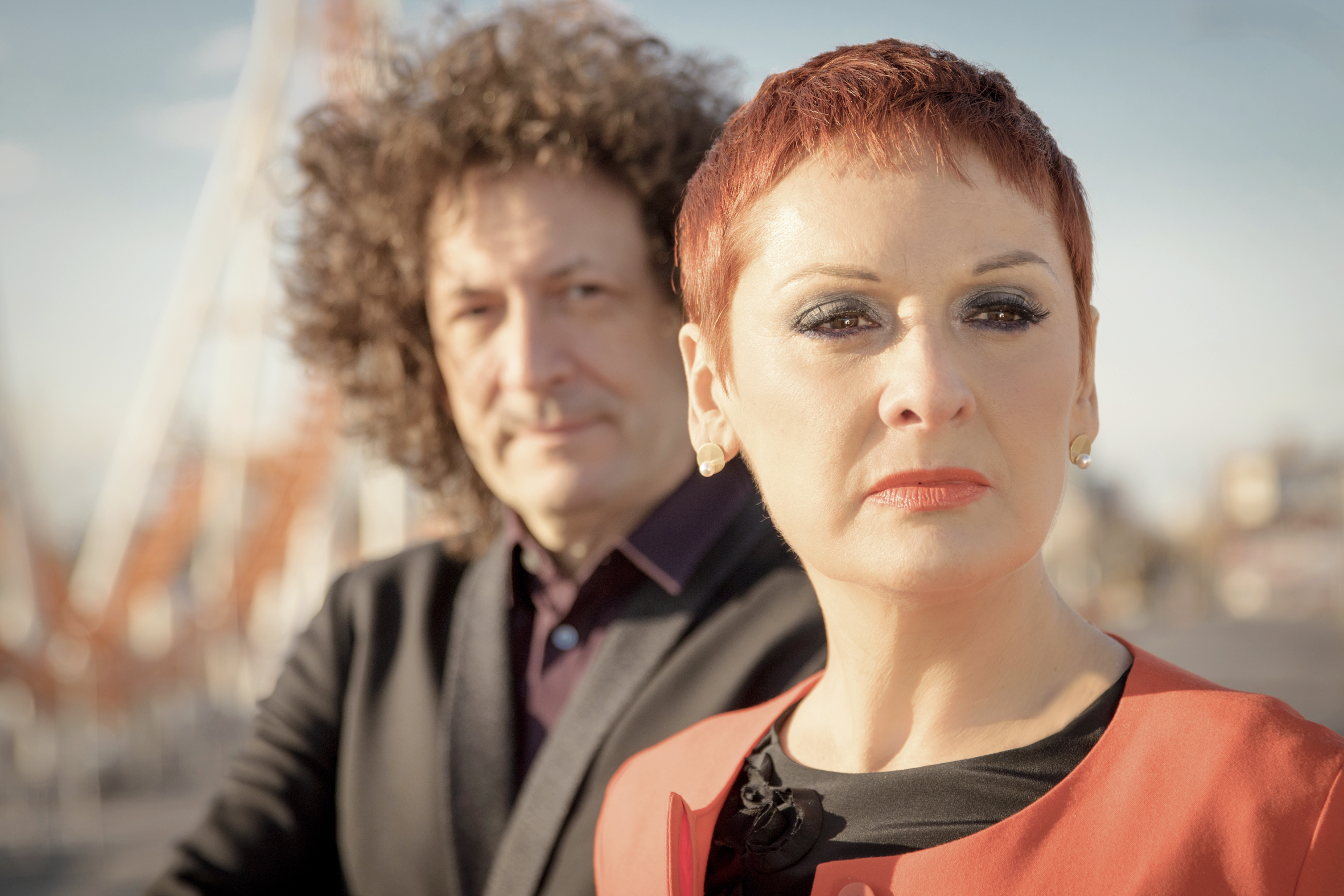 Wednesday, February 14, 2018 -

6:00pm

to

9:00pm
Tune in
Wednesday, February 14th, from 6-9 pm ET
for a live interview/discussion with the eMPathia Jazz Duo, comprised of Mafalda Minnozzi and Paul Riccias, as part of our weekly "Musician's Show."
Italian born singer Mafalda Minnozzi has an impressive career in Brazil over the past 20 years, with12 CD's, 2 DVD's and noted duets with the likes of Milton Nascimento, Toquinho, Martinho Da Vila, Paulo Moura, Leny Andrade, André Mehmari and Guinga to name a few. For the commanding ease with which she interprets the French "chanson" and some of the most refined songs from the Italian, Brazilian and American songbooks, the noted veteran Italian Jazz critic Gerlando Gatto has stated "…Mafalda is a truly cosmopolitan artist who sings in various idioms with full command of each and with extreme creativity… " (A Proposito de Jazz – May 2016). She has performed with guitarist Paul Ricci in Jazz festivals in Italy and Germany, Brazil and in New York clubs such as Birdland and Mezzrow
Paul Ricci, a NY guitarist who has also worked in Brazil for the past 20 years, comes from the NY scene as far back as the 80's playing with Jaki Byard, Mike Clark, Harold Vick, Dennis Irwin, Larry Willis and countless other noted sidemen. Also experienced in Brazilian, Latin and African music he collaborated with Astrud Gilberto, Edison Machado, Dom Um Romao, Bebel Gilberto, Bobby Sanabria, Harry Belafonte and recorded with Steve Jordan, Randy Brecker, Anthony Jackson and Manolo Badrena among others. He performed with Astrud Gilberto at the historic 1991 tribute to Stan Getz at the Hollywood Bowl to in an all star band including Roy Haynes, Gary Burton, Kenny Barron and George Mraz. His experience and inventive use of all these rhythms on jazz, acoustic and baritone guitars result in an impressive and powerful orchestral concept in duo with Minnozzi's voice.
In 2015 Mafalda Minnozzi and Paul Ricci, as the eMPathia Jazz Duo, put their respective musical experiences together in a special meeting of cultures and influences to present a sound that immediately captured the imagination of their audiences. They completed three CDs in only three years as evidence of the great "empathia" that has inspired and continues to inspire these two artists whether in the studio or onstage. The three productions therefore represent a perfect trilogy that documents the evolution of their sound.
They will be performing at Mezzrow's on
February 15th
together with Posi-Tone recording artist Art Hirahara on piano.