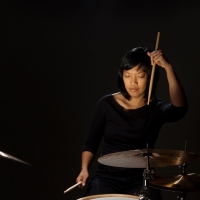 Sunday, November 26, 2017 -

10:00pm

to

11:00pm
Tune in to Live Constructions from
10-11pm
ET
this Sunday, November 26
as percussionist and composer Susie Ibarra shares from her latest album,
Perception
. Through her music, Ibarra explores rhythm, indigenous practices, and interaction with cities and the natural world. Her latest work,
Perception
, recorded with the DreamTime Ensemble, is a collection of pieces around the idea of finding unfixed meaning in sense experience and interaction in one's environment.
Ibarra is a Yamaha, Paiste and Vic Firth Drum Artist, and has worked with numerous artists and musicians locally and globally, including architect Aziza Chaouni, with whom she created
Musical Water Routes in the Medina of Fez
(2016), sculptor and architect Ai Wei Wei, for whom composed the sound installation,
Mirrors and Water,
to accompany the Circle of Animals/Zodiac Signs sculpture trail (2015).
This Sunday
, Ibarra (percussion) and Jake Landau (keyboards, piano, guitar) will play excerpts from
Perception
, preceding the album's release on Decibel Collective (12/1) and
show at LPR
(11/29). Her current project,
Fragility: An Exploration of Polyrhythms
, a live work-in-progress and interactive game that explores interpretations of polyrhythms via music, improvised and choreographed dance, physics, and custom-built motion capture software, will be at Pioneer Works
this Saturday
(12/2).