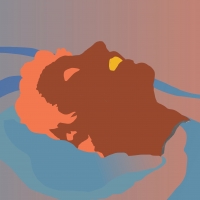 Wednesday, October 11, 2017 -

3:00pm

to

4:00pm
Tune in to Afternoon New Music this Wednesday from 3-4pm for an exclusive interview with composer-guitarist Steven Mackey and composer-percussionist Jason Treuting prior to their album debut concert later that evening. Mackey and Treuting released their first collaboration, Orpheus Unsung, this past Friday.
Orpheus Unsung
is an hour-long narrative for solo electric guitar and drums that traces the Greek myth of Orpheus in the underworld, casting Mackey's electric guitar as the disembodied voice of the legendary musician, poet, and prophet Orpheus. Mackey's virtuosic and exposed performance portrays Orpheus as he seeks to reverse fate and regain his irrevocably lost love, Eurydice, through the power of his divine musical gifts. Join Mackey and Treuting to celebrate the release of their first collaborative album,
Orpheus Unsung
at DiMenna on
October 11 at 7:30
. Set by Sō Percussion preceding.