Connect With Us
Priya Gunaseharan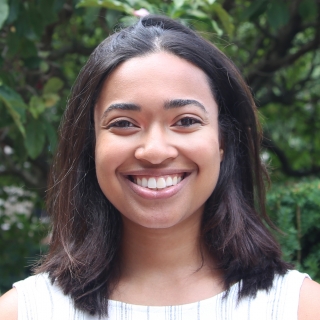 Associate Director of Administration & Planning
Pronouns in Use:
She/Her/Hers
USL Office:
Administration & Planning
Hometown:
Wesley Hills, NY
Undergraduate major:
Comparative Race and Ethnicity Studies
Priya Gunaseharan was born and raised in Rockland County, NY (20 miles north of Manhattan). After she graduated from Columbia in 2014, she became director of community engagement for a tech start-up company started by fellow Columbia alums. Still interested in students as a focus, for two years she managed a Teacher's College research project focused on improving diverse learners' experiences. Exploring her diverse interests, she also worked as one of the right-hand women for a New York State Assembly member before she joined Undergraduate Student Life.