Connect With Us
Alison Jackson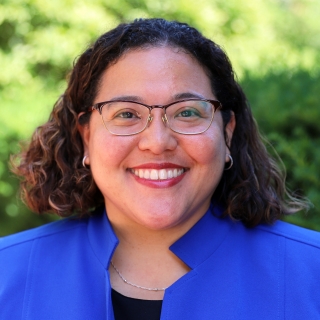 Associate Director of Multicultural Affairs and International Student Support
Pronouns in Use:
She, her, hers
USL Office:
Multicultural Affairs
Hometown:
Kadena Air Force Base, Okinawa, Japan
Undergraduate major:
Sociology
Alison (AJ) has made her home in Jersey City, NJ. Prior to New Jersey, she spent much of her childhood on Kadena Air Force Base in Okinawa and a smattering of time in Texas, Arkansas and California. In college, Alison could empathize readily with students from other countries and began her career as an undergraduate student worker at the Center for International Faculty and Students (CIFSS) at Rutgers, the State University of New Jersey in New Brunswick. She went on to work at Fairleigh Dickinson University and began working at NYU's Office of Global Services in 2000.