Connect With Us
Josephine Watson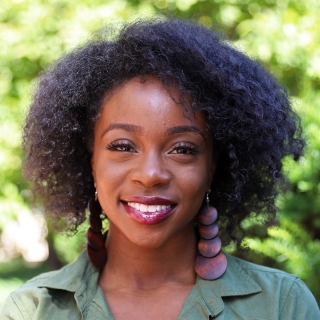 Assistant Director of Finance Operations
Pronouns in Use:
She/Her/Hers
USL Office:
Administration & Planning
Undergraduate major:
Sports Management
Josephine joined the Undergraduate Student Life team after she completed her undergraduate degree and served as a graduate assistant in campus life and an administrative assistant in residential life at Long Island University Brooklyn. Throughout her undergraduate years, she held several leadership positions as Student Government Association Senior Council President, Student-Athlete Advisory Committee President and the Campus Activities Board Vice President, where she was rewarded with the Most Outstanding Executive of the Year Award. She was also a Division I Track and Field athlete where she competed as a sprinter. Josephine is a life-long member of Alpha Kappa Alpha Sorority, Incorporated. In addition to her extracurricular activities, she worked for the Brooklyn Nets, RocNation Sports and Atlantic Records in Public Relations, Marketing and Sales. Josephine's hair changes quite often; one day she embodies Beyonce and the next she radiates Chaka Khan!