Connect With Us
Melinda Aquino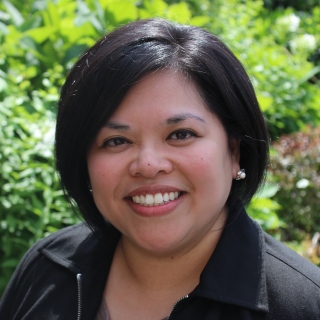 Associate Dean of Multicultural Affairs
Pronouns in Use:
she, her, hers
USL Office:
Multicultural Affairs
Melinda has worked at Columbia since 2005 serving as the first assistant dean and then associate dean with the Office of Multicultural Affairs, which was established in 2004. Prior to Columbia, she worked at New York University for over five years focusing on diversity education and training, APIA student outreach, graduate student of color programs, women of color programs, and art & activism projects. In the twelve years she has been at Columbia, she has work closely with the Multicultural Affairs team, students, faculty, and campus partners to develop programs and resources for all students, with particular focus on intersectionality, dialogue, identity development, and advocacy. In 2014, she founded the All Ivy Social Justice and Inclusion Consortium, a network of professionals among the Ivy League whose work focuses on diversity, social justice, and institutional responsibility.
A first generation Filipina American, Melinda was born and raised in Florida. Earning a BA in English Literature with highest honors from the University of Florida, Melinda has since received an MA in English Literature from University of Miami (Florida); an MA in Cinema Studies, Graduate School of Arts and Science/Tisch School of the Arts at New York University; and an MS in Negotiation and Conflict Resolution at Columbia University. Her doctoral studies in Media Studies are on pause as she devotes much of her time outside Columbia to her family, especially her children, Audrey and Theodore.
Melinda's professional and research interests include social justice and diversity education, intercultural dialogue and mediation, and new media -- specifically Techno-Orientalism, cyborg culture, social media's role in identity construction and youth activism, and narratology in RPG video games.