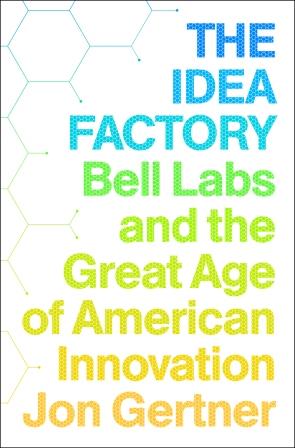 It is a Columbia tradition that the incoming class in each undergraduate school reads a book over the summer to be discussed in their first weeks on campus. These books are presented during COLUMBIA 101 events and, for those who are unable to attend, will be given to students during their first advising appointment in the fall.
Columbia College
Iliad
Books 1-12, Lattimore (2011) Translation
The Fu Foundation School of Engineering and Applied Science
Idea Factory: Bell Labs and the Great Age of American Innovation
by Jon Gertner
---
Check with your local library for availability if you wish to preview either of these books. Incoming Columbia College students who wish to begin reading prior to receiving their copy may access an electronic version of the Iliad of Homer: books 1-7.

Once on this page, students should complete the steps the following:
Log in to Course Reserves with UNI & password
Scroll down to Author: Lattimore; Title:  Iliad of Homer: books 1-7 
Click the link for  E-Reserves next to the title
Read and accept the copyright statement
If needed, contact Anice Mills with questions on accessing the or using this and other library resources