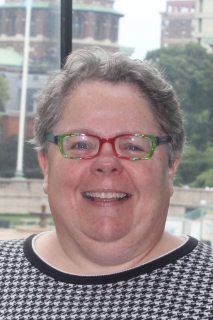 Cindy Cogdill
Advising Dean
Berick Center for Student Advising
403 Lerner Hall, MC 1201
2920 Broadway
New York, NY 10027
Pronouns in Use:
She, Her, Hers
Office Hours:
The Berick Center for Student Advising is open for appointments Monday-Friday, 9 a.m.-5 p.m.
Academic Year Walk-in Hours (when classes are in session):
Monday-Thursday, 3:00-4:30 p.m.
Specialty:
Preprofessional Advising
Cynthia, born in Chicago and raised in southern Illinois, holds a B.S. in recreation administration from Southeast Missouri State, an M.S. in higher education administration from Southern Illinois University and did doctoral work in higher education administration at Columbia University's Teachers College. A self-identified news junkie and tech geek, she enjoys her iPhone and Kindle.