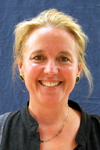 Lavinia Lorch
Senior Assistant Dean
Berick Center for Student Advising
403 Lerner Hall, MC 1201
2920 Broadway
New York, NY 10027
Office Hours:
The Berick Center for Student Advising is open for appointments Monday-Friday, 9 a.m.-5 p.m.
Academic Year Walk-in Hours (when classes are in session):
Monday-Thursday, 3:00-4:30 p.m.
Specialty:
Director, Columbia Undergraduate Scholars Program
Lavinia was born in New York City and raised mainly on the Columbia campus as the daughter of Columbia faculty. She graduated summa cum laude from Barnard College as a Senior Scholar and Phi Beta Kappa, and received her Ph.D. in classics from Columbia University's Graduate School of Arts and Sciences. Before starting the Columbia Undergraduate Scholars Program in 2000, she was headmistress of La Scuola New York and later director of the English program and academic head of the French Lycée. She has taught Literature Humanities and Latin at Columbia as well as Greek and Latin at Vassar College, French at the New School and classics and French at several NYC private schools. Her daughter graduated from Barnard College, her son from Columbia College and she met her husband in Hamilton Hall; there are 19 Columbia degrees in her family. She escapes every weekend with her family to their farm in the Catskills to tend to their llamas, alpacas, chickens and donkey.