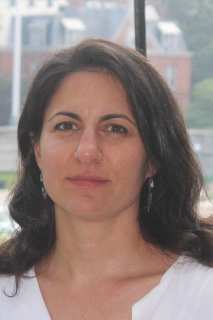 Erica Siegel
Assistant Dean
Berick Center for Student Advising
403 Lerner Hall, MC 1201
2920 Broadway
New York, NY 10027
Office Hours:
The Berick Center for Student Advising is open for appointments Monday-Friday, 9 a.m.-5 p.m.
Academic Year Walk-in Hours (when classes are in session):
Monday-Thursday, 3:00-4:30 p.m.
Erica was born in New York City and raised in Arlington, Va.,with a few formative years spent in London. She holds a B.A., magna cum laude, in Russian language and literature from Columbia College, and a Ph.D. in Slavic languages and literature from Columbia University's Graduate School of Arts and Sciences. She has had articles published on Chekhov and Turgenev and has taught Literature Humanities in the Core Curriculum. An avid runner and a yoga practitioner, Erica enjoys cooking and loves spending time with her husband and two sons.