The Barnard and Columbia New Student Orientation Program (NSOP) Committee has been working since February to ensure that you all, as new students in our community, have as incredible and smooth a transition into this next major chapter in your lives! Our job is first and foremost to be here for you - as current students from all four schools, as leaders you can turn to figure things out, and as friends you can talk to on an easygoing level. 

We mean it when we say it - you are here at Columbia and Barnard and you belong here. Can't wait to have y'all with us.
Meet the Committee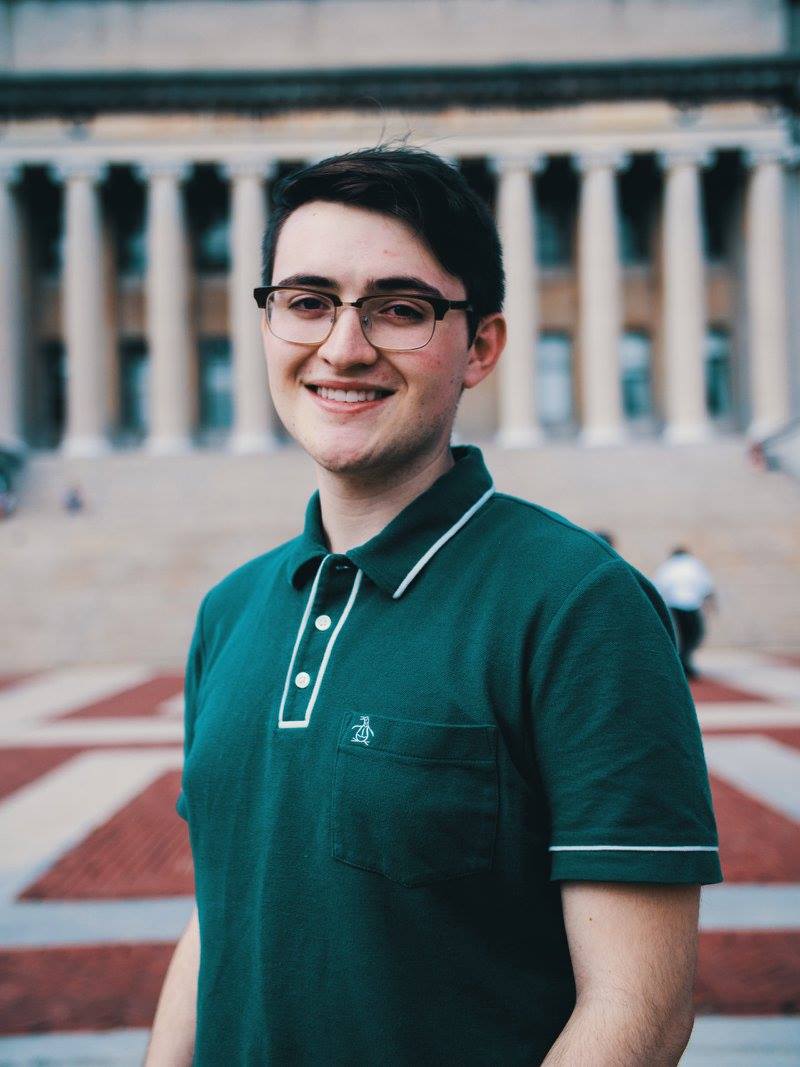 Robert Viramontes - CC/SEAS Student Chair
I am a senior in SEAS 2016 and am from Santa Clarita, CA. As CC/SEAS Student Chair, I am responsible for a variety of programs during NSOP as well as working with a variety of offices and campus resources on their programs during NSOP. I also help coordinate the CC/SEAS committee and work closely with the Barnard and GS chairs to develop overall goals and a vision for NSOP. Around campus, I am a co-President of Engineers Without Borders, a campus tour guide with the URC (Undergraduate Recruitment Committee), and treasurer for the Institute of Electrical and Electronics Engineers, which organizes MAKECU, a hardware hackathon. My summer Theme song is "Relax in the City" by Perfume.
Fun Fact: I love the IKEA near my home and go there to de-stress after exams. I especially love their frozen yogurt.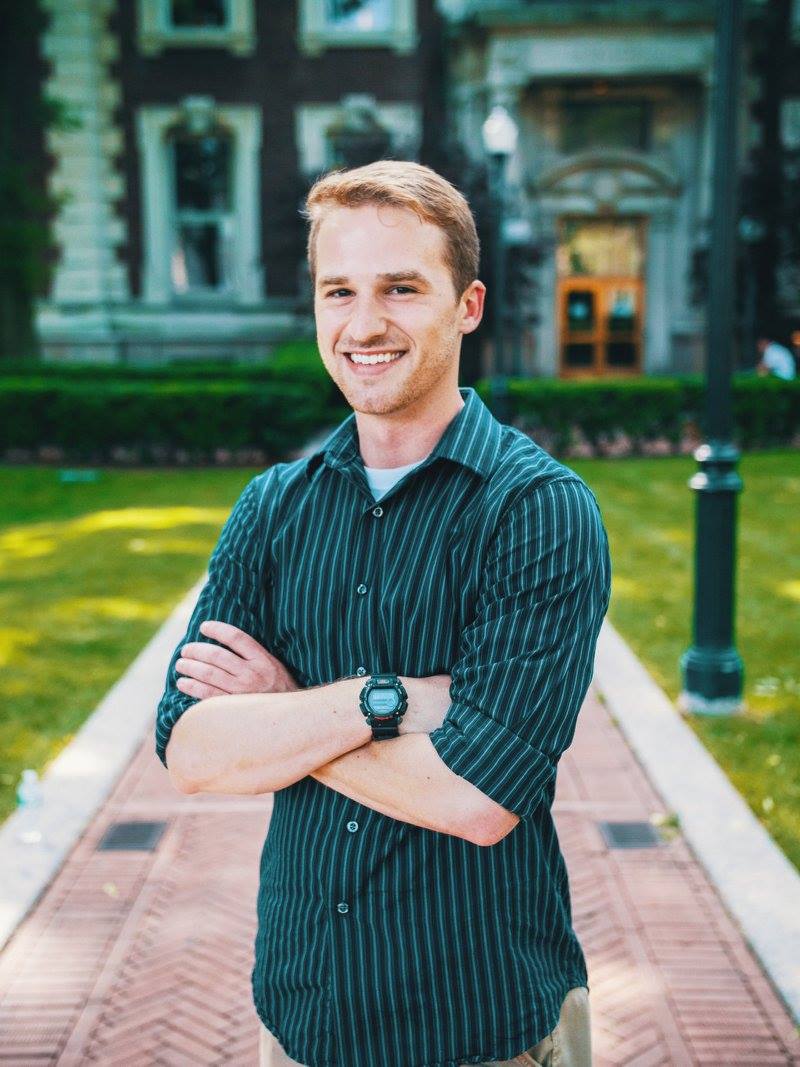 Matt Kotek - GS Student Chair
I am a junior at the School of General Studies (GS). I am from Owatonna, MN and will be the GS Chair for NSOP 2015. I'm involved with the Military Veterans of Columbia and the GS Student Council. This summer I'll be listening to the Cloud Atlas soundtrack and Taylor Swift because she's everywhere.
Fun Fact: I invented Junibration, an ice cream themed holiday that has yet to catch on. 
Christina Ellsberg - Barnard Student Chair

Hailing from Ossining, NY, I am a senior at Barnard College and the BC Student Chair for the NSOP Committee. I am currently president of three campus groups: Control Top Improv, Chowdah Sketch Comedy, and Low Cut Comedy. I also work in the Writing Center, as a research assistant, and as a freelance party clown / bar mizvot entertainer. My summer soundtrack is motown, swamp blues, zef side rave rap, and anything in fugue. 

Fun Fact About Me: I once held second place in three different state championships: forestry, equitation, and improv comedy.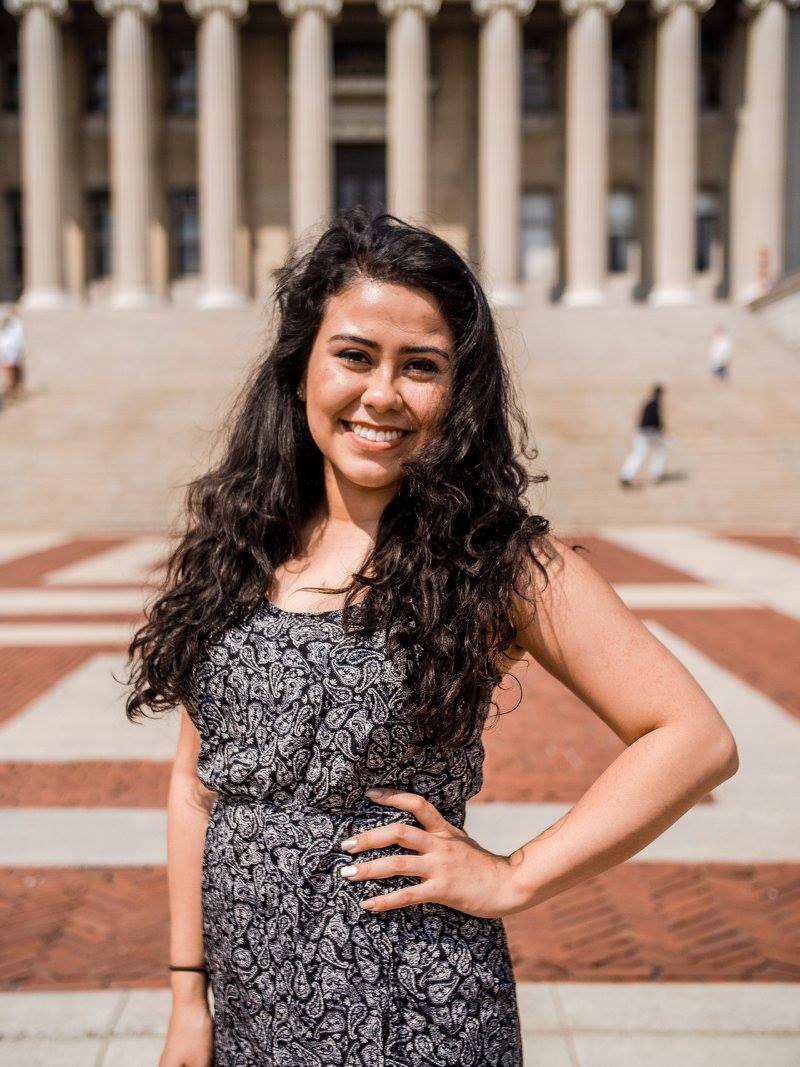 Alejandra Castaño - CC/SEAS Student Leader Coordinator 
Hi Everyone! My name is Alejandra Castaño. I am a rising junior in Columbia College majoring in Economics and hailing from Queens, NY. As the Student Leader Coordinator for CC/SEAS, I am in charge of coordinating all the Orientation Leaders and Crew Chiefs. I am involved in the Columbia University Dance Team, Columbia PorColombia, MRC (Multicultural Recruitment Committee), RC@C (Responsible Community @ Columbia), and Latino Heritage Month (LHM).I had a hard time coming up with a "personal summer theme song," so I chose "Bailando" by Enrique Iglesias (the Spanish version) because it's a really upbeat song. "Bailando" also means "dancing," and I love dancing, so why not?!
Fun Fact: I have 17 aunts and uncles.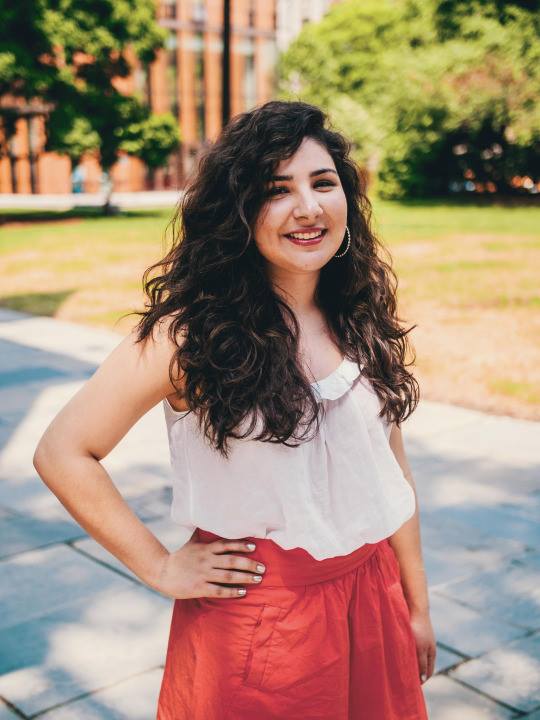 Lucía Solórzano - Barnard Student Leader Coordinator
I am a junior at Barnard College from Amherst, Massachusetts, majoring in Political Economics and hoping to double major in Spanish and Latin American Cultures. As the Student Leader Coordinator for Barnard on the NSOP Committee, my role is to interact directly with Crew Chiefs (CC's) and Orientation Leaders (OL's), monitoring student leader engagement and maintaining constant and effective communication throughout the week of NSOP. I transferred to Barnard from Smith College, and last year served as the Representative for Transfer, International and Commuter Student Interests (TICI) for the Barnard Student Government Association (SGA). I am a Barnard Babysitter and a Lifeguard at Uris Pool in the Dodge Fitness Center. My summer theme song is "Gold Silver Diamond" by Generationals.
Fun Fact About Me: I was gifted with my one and only talent: the ability to balance things really well on my head.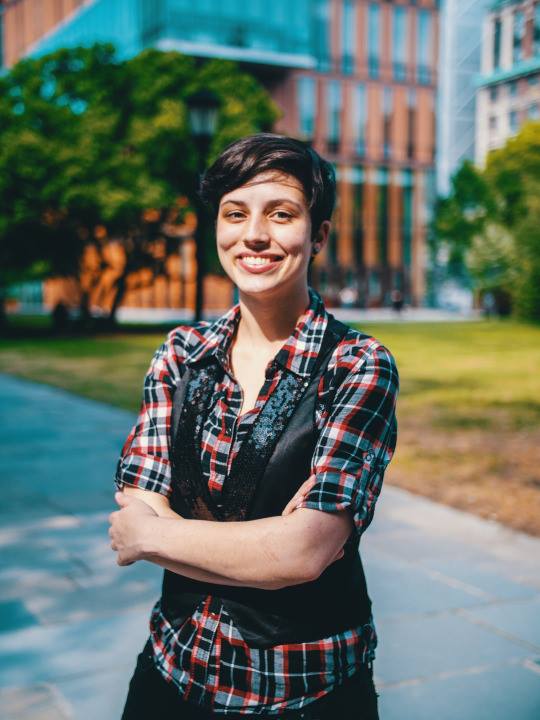 Asia Cunningham - Barnard Marketing and Communications Coordinator 

I am a junior at Barnard College and am from Columbus, OH. I am double majoring in Psychology and Art History with a concentration in Visual Arts. I serve as Barnard's Marketing and Communications Coordinator on the NSOP Committee and am responsible for creating a visual brand for NSOP as well as maintaining a presence on our social media platforms. During the academic year, I am on the Communications Team for CFA (Columbia Faith and Action) and illustrate for the Columbia Spectator and Crown & Cross (Columbia's Journal of Christian Thought). I also participate in Q Club and Artist Society. My personal summer theme song is constantly fluctuating between "Bitch" by Meredith Brooks and "If It Makes You Happy" by Sheryl Crow.

Fun Fact About Me: My initials are A.B.C. and both my first and middle names are places.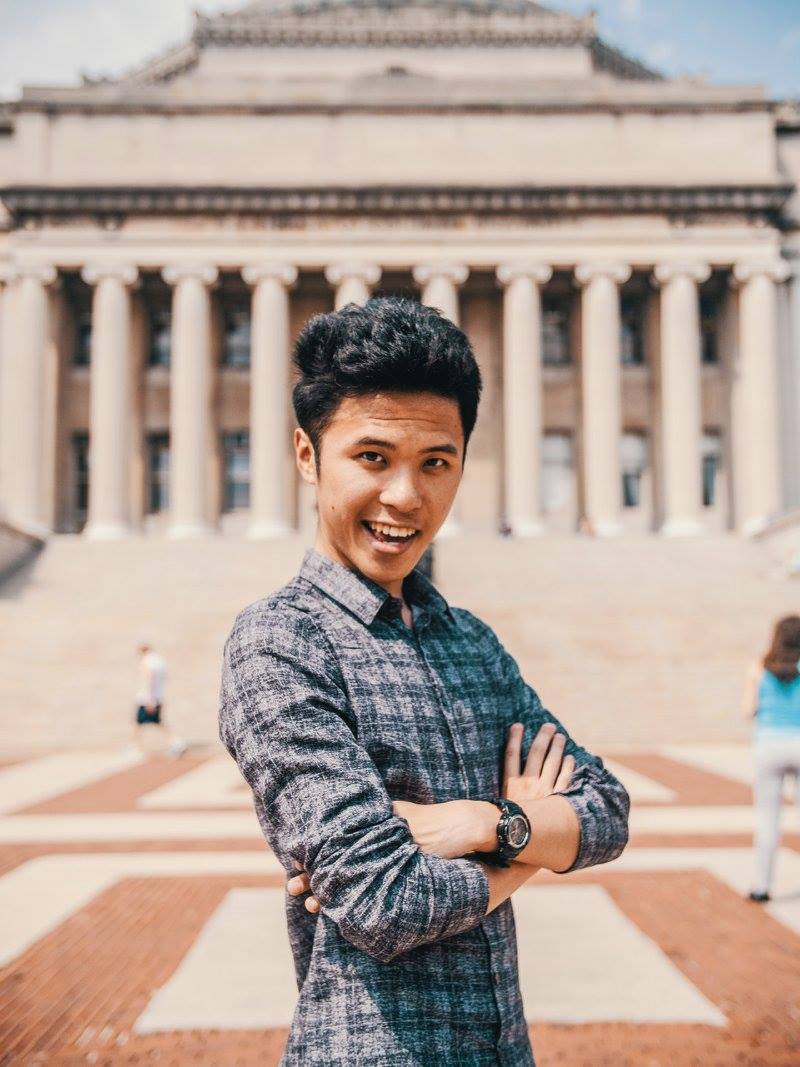 Kevin Chiu - CC/SEAS Social Media and Marketing Coordinator

My name's Kevin Chiu, Civil Engineering at SEAS and Class of 2017! I was born in Hong Kong but have been a New Yorker for the past 15 years, hailing from Flushing, Queens! As the Social Media and Marketing Coordinator for CC/SEAS, it's my job and mission to create the media and branding of NSOP as well as to be the friendly student liaison between Columbia and y'all out there! 
I'm a professional filmmaker and photographer outside of engineering and NSOP and create fashion films, music videos, and short features for all types of organizations on campus (in addition to more than a few profile pictures)! Cannot get "Five Hours" by Deorro out my head so that's going to be my summer anthem.

Fun Fact: I was named after Kevin McCallister from the Home Alone series, believe it or not.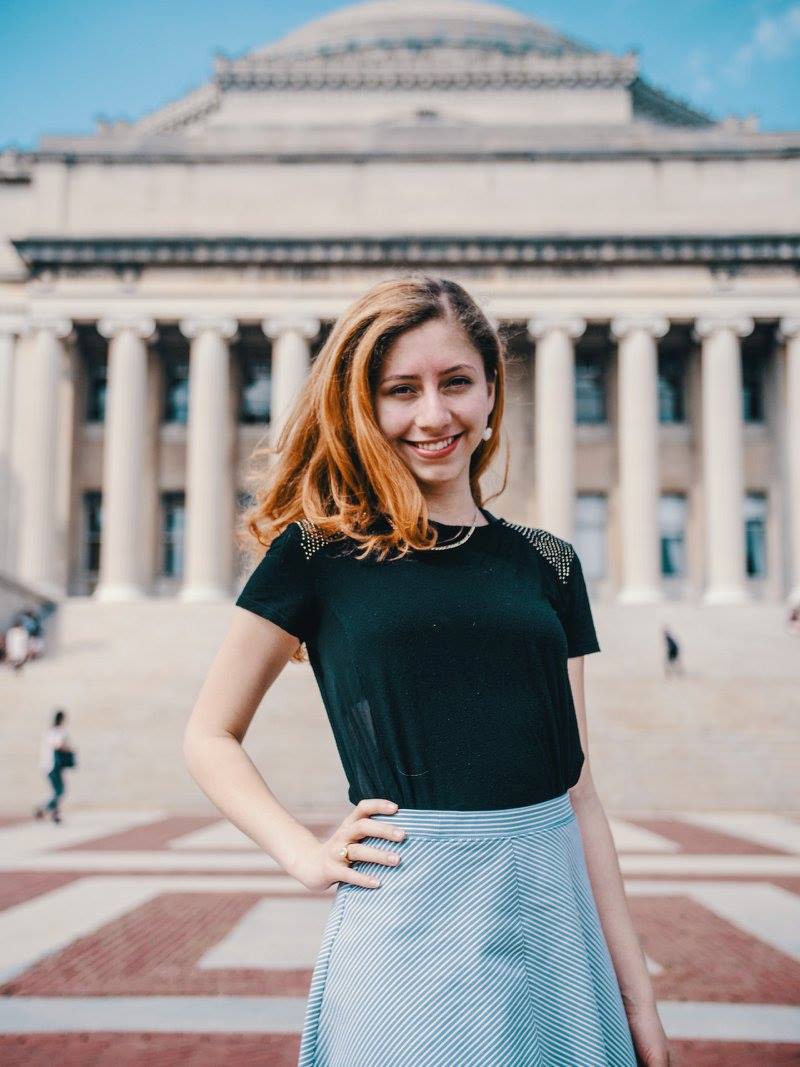 Jacqueline Basulto - Academic and Educational Coordinator
I am a junior at Columbia College and am from Staten Island, NY. I am majoring in Political Science (International Politics) and Theatre Arts. I am the Academic and Educational Program Coordinator and Transfer, Visiting, and Combined-Plan Program Coordinator for the NSOP Committee. I'm on the Philanthropy Committee for the Alpha Chi Omega Sorority. Our cause is raising awareness and funds to battle domestic violence and abuse. I also served as Wellness Chair last semester. I am also on the Multicultural Recruitment Committee. I have been a member of the executive board for the Hispanic Scholarship Fund, choir for Bach Society, LateNite theatre, and productions for the Office of the Core Curriculum. My personal summer theme song—always—"Fancy" by Iggy Azalea, since I became a YouTube sensation in my silly cover version last summer.
Fun Fact: I am really fascinated by the politics of North Korea, so I have been learning Korean and have seen and read nearly every resource about the country.
Desi Petkova - CC/SEAS Social Events Coordinator
I am a rising senior in Columbia College from San Francisco, California. I am double majoring in Architecture and Hispanic Studies. As the NSOP 2015 Social Events Coordinator for CC, I am in charge of organizing events and activities such as the NYC Event, Class Act, Morning Exercises, Late Night Activities in the Residence Halls, Community Forum, Open Mic Night, Neighborhood Tours, and Meet-and-Greets with campus organizations. During the school year, I am involved in clubs such as The Columbia Political Review, Artist Society, and Architecture Society. My personal summer theme song is "Vacación" by Nelly Furtado.
Fun Fact: I did figure skating for more than ten years.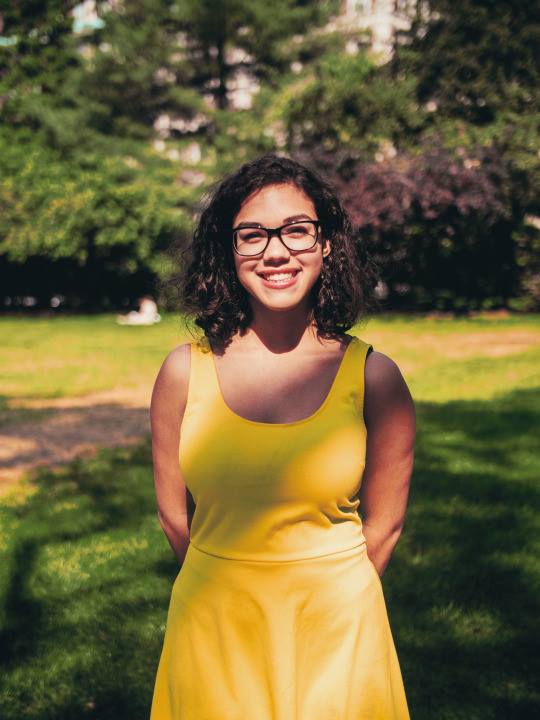 Charlotte Quincoses - Barnard Events Coordinator

I am a sophomore at Barnard College and am a Psychology major. I am from Hollywood, Florida. As an Events Coordinator, I co-plan events for the Barnard side of NSOP, specifically programming such as the Open Mic, Performance Showcase, and the Meet-and-Greet. On campus, I mainly take part in SGA and served as secretary for the First Year Class Council last year. My personal summer theme song is "Leave Before the Lights Come On" by Arctic Monkeys (and their entire AM album).

Fun Fact About Me: Sometimes I like to sing Eminem's rap in "My Band" by D12 outloud.
Hannah Dressler - Barnard Events Coordinator

I am a junior at Barnard College from Scranton, PA. I'm one of Barnard's Events Coordinators, so I'm in charge of creating and implementing various social, academic, and informational events for NSOP. I'm a NYCCEP fellow, Gamma Phi Beta's Safety and Wellness Chairwoman, TICI committee member, and am on the ski team. My personal summer theme song: "Underdog" by Spoon.

Fun Fact About Me: My middle name means bumblebee in Hebrew.