What is the ABP?
The ABP provides funding and support for Columbia and Barnard students who tackle community challenges around the world, across the country, or in our own backyards!
The ABP is unique compared to more traditional community service or spring break service trips. Our motto - "Challenging Service" - encourages people to think critically about how and why they do work in civic engagement. The ABP is founded on the idea that projects should be solution-based. 
To date, the ABP has supported a total of 40 winter, spring, and summer break projects that have taken place in communities from Jordan to Antigua to Louisiana and beyond. Check out more about their trips (and summer trips, too!) on the past projects page.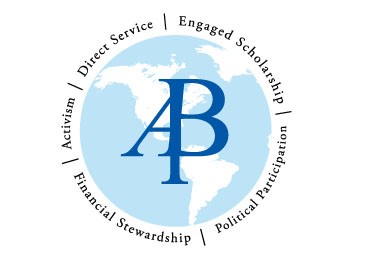 Multiple ways to participate
Organize a civic engagement project (for a team or for an individual), deciding what challenges to address, who to work with, and what community to work in. NOTE: The ABP will support projects for individuals, but it prioritizes team projects.  
Join a team and help the organizers shape the experience.
How does it work?
Well it isn't too much more complicated than coming up with a civic-engagement idea, submitting a proposal, forming a team, and then preparing for your civic engagement project. We'll help you every step of the way, from funding to recruiting a team to developing your project. 
Now get out there and help change the world!
We are currently preparing to accept proposals for spring and summer 2015-2016 breaks. Please refer to the "Important Dates and Deadlines" page for a timeline of the Proposal Process.