Save the Date! Join the ABP on the evening of April 9th for the Annual Alternative Break Program Gala. Projects returning from spring break trips will exhibit photographs, blogs, and videos from their experiences while, ABP projects leaving over the summer showcase their project plans!  
---
 What is the ABP?
The ABP is unique compared to traditional civic engagement project programs. Our motto - "Challenging Service" - is not meant to imply that people shouldn't serve or volunteer, but it is meant to get people to think critically about how and why they do that work. The ABP is founded on idea that projects the program supports should be solution-based. 
The ABP provides funding and support for teams of Columbia/Barnard students who tackle community challenges around the world, across the country, or in our own backyards!
Currently, the ABP is supporting nine academic-break (spring and summer) civic engagement projects in communities from Jordan to Antiga to Louisiana and beyond. All nine groups are in the project planning phase and are recruiting students to round out their ABP project teams. To join a team, check out the individual project pages for recruitment information!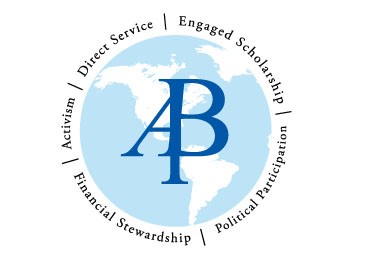 Two ways to participate
Organize your team's own civic engagement project, deciding what challenges to address, who to work with, and what community to work in.
Join a team and help the organizers shape the experience. Visit our current list of projects. We can help you connect to projects currently looking to add members to their rosters.
How does it work?
Well it isn't too much more complicated than coming up with a civic-engagement  idea, submitting a proposal, forming a team, and then preparing for your civic engagement project. We'll help you every step of the way including with funding, recruiting a team, and developing your project. 
Explore this site to learn all about our mission, values, processes, and funding system, check out our Facebook page, or email us directly with questions. 
Now get out there and help change the world!
Note: ABP applications for the 2014-2014 academic year are now closed. Allocations for 2015 projects have been emailed to selected groups.