Listed below are the ABP-supported projects that took place during the 2011-2012 academic year. 
Supported Spring Break Civic Engagement Projects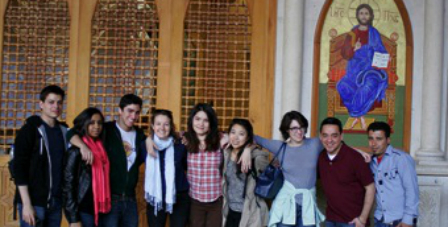 HANDS
Cairo, Egypt
Aiya Aboubakr, Laura Mills, Nicholas Miyares, Shayna Orens, Ngoc Pham, Ryan Rivera, Mirabel Rouze; led by Christine Choi
The team assisted the Sisters of Charity orphanage with operations and also engaged discussion about Egyptian political and social change--particularly women's rights and freedom of speech--with activists and college students.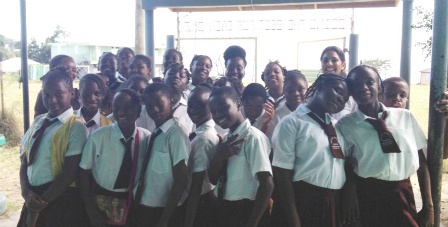 Caribbean Students Association
Mahaut, Dominica
led by Khadine Singh
CSA collaborated with Dominican educators and specialists to develop a curriculum that was implemented in primary schools throughout the island. The team developed a larger consciousness and discussion about education in the region, and improved educational models, fulfilling the aims of the There is Hope Campaign.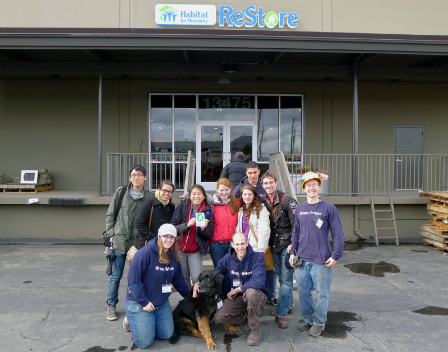 Habitat For Humanity
Portland, Oregon
William Bigwood, Daisy Fernandez, Gloria Hong, Jiyoung Kim, Minkyung Kim, Peter Lennox, Johni Licht, Natalie Lin, Christine Yan, Henry Zhang, Karen Zhou; led by Michael May and Carmen Ren
CU's Habitat for Humanity worked with Victoria Cottages and helped complete the construction of a home. The participants raised awareness in New York about poverty issues in Oregon, as well as introduced H4H NYC's 10-Year Plan to End Homelessness financial fluency plan in Portland.
Supported Summer Break Civic Engagement Projects
Unite for Sight
Obodan, Ghana
Monica Chen, Isaac Johnson, Wendy Sun; led by Yang Li
Unite for Sight worked with the Crystal Eye Clinic to educate local residents about proper eye care. The participants also brought donated eyeglasses with them to provide the Ghanians.
Plateau Engage
Tibetan villages in India
led by Tsechu Dolma and David Ma
The team initiated a sustainable waste management system in rural Tibetan communities. With the Tibetan Village Project, they led workshops about waste management and sustainability initiatives for the localvillagers.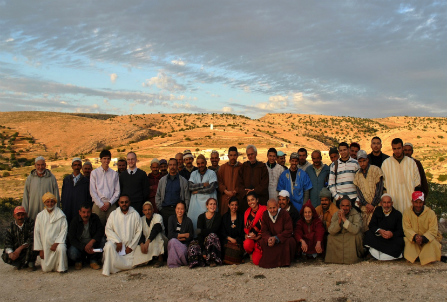 Engineers Without Borders
Ait Bayoud, Morocco
led by Kristina Lee
EWB built a footbridge for the local community to aid in accessibility to Ait Bayoud from outside communities. They also educated residents about sanitation practices.