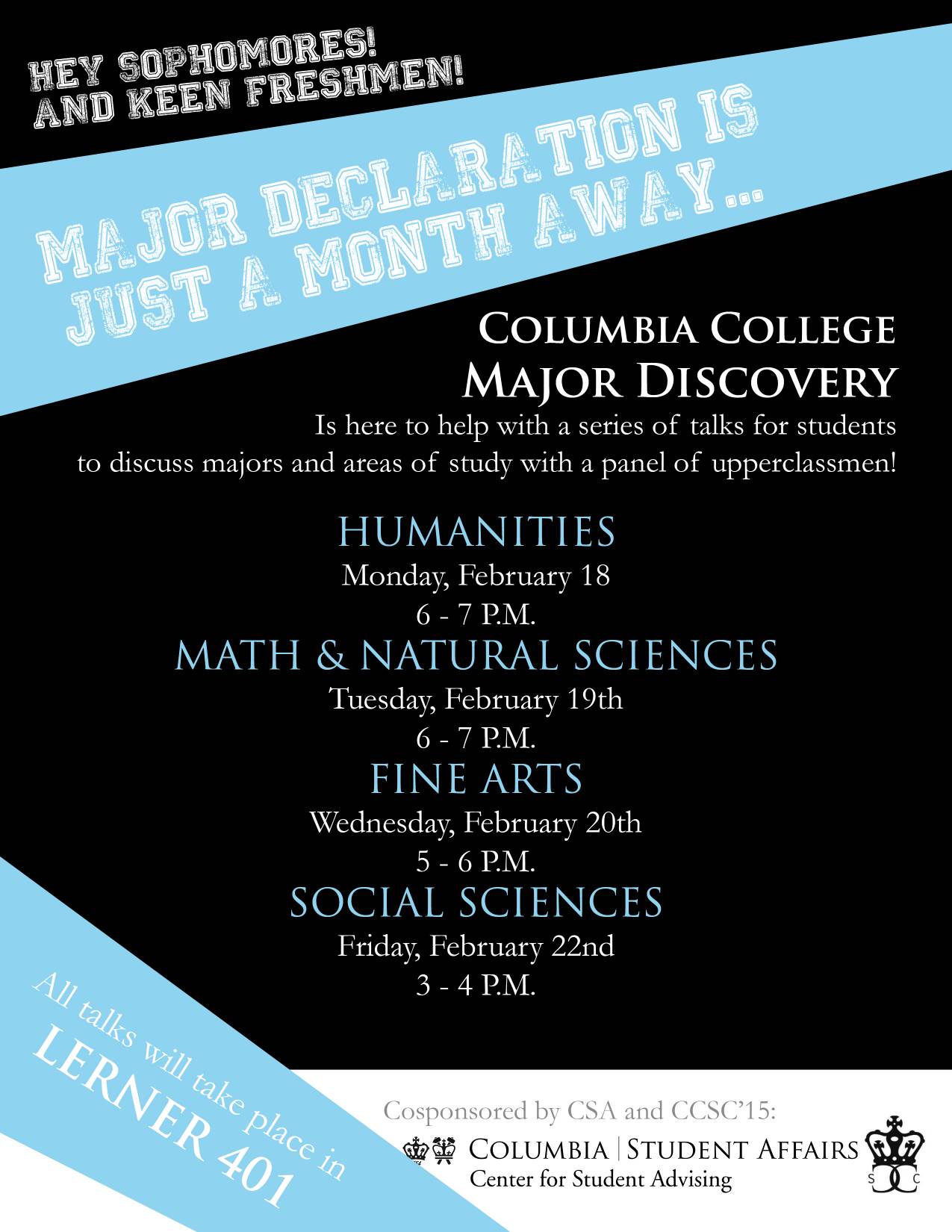 As major declaration approaches, are you trying to determine the best major or concentration for you?  Got questions about programs, opportunities, and what it all means?

Attend the CC Major Discovery Series to learn more about different majors and concentrations from your fellow students!  These intimate discussions, arranged by discipline and led by a panel of juniors and seniors, will give you valuable insight as you consider the next chapter of your academic life.
Humanities – Monday, February 18, 6:00-7:00pm, 401 Lerner
Math and Science – Tuesday, February 19, 6:00-7:00pm, 401 Lerner
Fine Arts – Wednesday, February 20, 5:00-6:00pm, 401 Lerner
Social Sciences – Friday, February 22, 3:00-4:00pm, 401 Lerner
Click here to RSVP and then click on "Events."  Open to sophomores and first-year CC students.  Brought to you by the Center for Student Advising and the Columbia College Student Council Class of 2015.