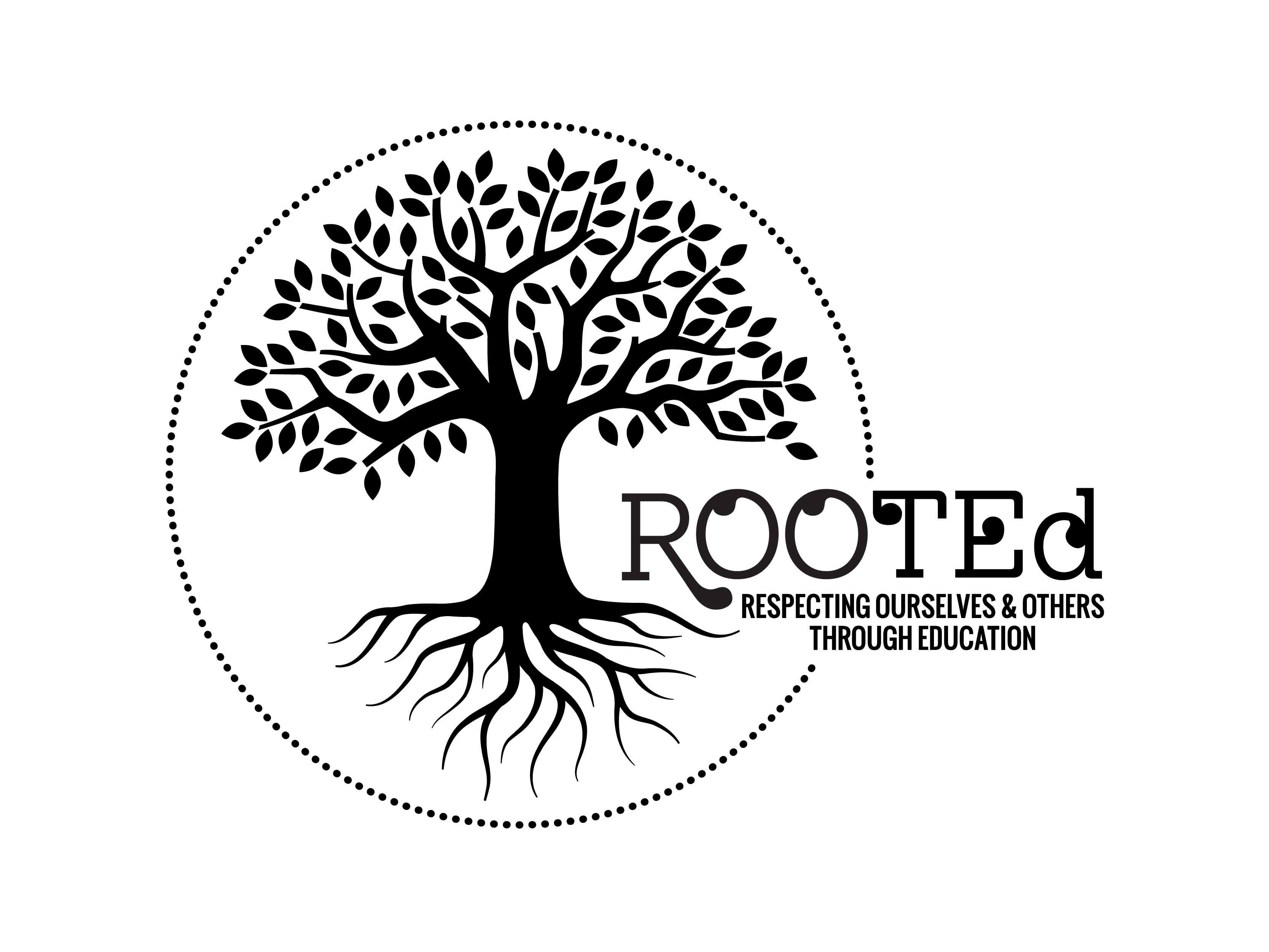 ROOTEd (Respecting Ourselves and Others Through Education) is dedicated to facilitating respectful informed discussions about diversity in the United States with regards to power and privilege issues. ROOTEd explores the commonalities and distinctions among the social and political treatment of different groups in society. ROOTEd creates and facilitates dialogues for residential students, student organizations, and other constituents.
About the Facilitation Team
The ROOTEd's team of 10-15 peer facilitators are trained by the students and staff of the Office of Multicultural Affairs. The facilitators explore customs, beliefs, identity issues, and power differentials. ROOTEd teaches anti-bias strategies in conjunction with conflict resolution to help students create a community that is truly anti-oppressive. ROOTEd is committed to leaving students with the training necessary to address life long issues. Finally, ROOTEd is devoted to making the personal work that the peer facilitators do as important as the work that they bring to their peers. The goals of the ROOTEd curriculum not only target the University's students, but the volunteer peer facilitators as well. ROOTEd facilitators spend time exploring, confronting, and challenging their own tone, conduct, and vocabulary to establish respectful dialogue around difficult issues. ROOTEd facilitators are exposed to information regarding diverse cultural experiences, and are encouraged to consider their own identities, and to develop the necessary tools with which to communicate effectively and responsibly.
Apply to be a ROOTEd Facilitator
Once a year at the end of the fall and spring semesters, applications will be available online. After submitting completed applications, applicants will sign-up for an interview with current ROOTEd members and a member of the OMA staff.
Potential facilitators are highly encouraged to attend ROOTEd programs, including Sundaes on Mondays, before applying.
Those that are selected must attend a mandatory weekend retreat training at the start of the following semester in which peer facilitators will learn how to facilitate, develop programs to share with the Columbia community, and get to know their follow ROOTEd members.
We welcome all Columbia/Barnard/GS undergraduate students who are interested in social justice to apply for ROOTEd. We welcome people of all racial/ethnic backgrounds, genders, sexual orientations, religions, abilities, socioeconomic classes, and all other walks of life. 
Sundaes on Monday/Workshops
Sundaes on Mondays is the group's hallmark dialogue program that takes places every Monday during the regular school year in the Intercultural Resource Center – and of course, ice cream is served.. Dialogues have focused on the "Politics of Hair" to "Gentrification in Harlem" to "Complications of Classism in Community Service." Each conversation's goal is to explore how power and privilege intersect with the topic, what participants can learn from hearing the impact of a topic on one another, and what can be collectively gained through recognizing our own power and social responsibility.
ROOTEd programs explore similarities and differences between communities by using techniques such as icebreakers, role-playing, literature, experiential exercises, games and videos. Through a variety of activities, students learn communication and conflict resolution strategies so that they might find healthy ways to talk about differences. In addition to Sundaes on Mondays, many students – including Residential Advisers in on-campus housing – request these workshops for their groups.
Allies Series
Coordinated and facilitated by ROOTEd members, the Allies Series is an intensive dialogue series, which confronts issues of social power and privilege on individual, organizational, and institutional levels. The goal of the series is to create a space for student organizations and individuals within the larger Columbia community to grapple with the complexities and expectations associated with being an ally. Furthermore, participants involved in this series attempt to deconstruct invisible boundaries that often divide communities and focus on taking positive steps towards collaborative action. The series is organized by trained ROOTEd facilitators in a dialogical, experience-based environment. This series takes place in the spring semester.